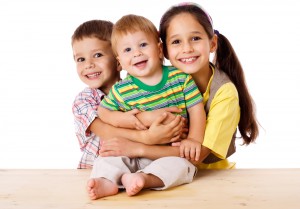 Just like you, we want your child to succeed, communicate and reach their potential – in short we want your child's communication and development to flourish!
This, of course, means different things for different children. Flourish aims to work with families to set realistic and achievable goals targeting your child's individual communication needs.
So, depending on your child's communication needs we could be working on (these are examples only):
Correcting a speech error
Developing early speech sounds and words
Using signs to communicate
Developing early language concepts
Consolidating the use of PECS
Learning turn taking and cause/effect
Trialling different apps to support communication on an iPad
Developing early literacy skills via phonological awareness
Flourish Speech Pathology understands that often children require a multidisciplinary approach to early intervention services. Our speech pathologist is skilled in working with other local Bundaberg allied health professionals (physiotherapists, occupational therapists, psychologists, social workers and early childhood teachers) to maximise speech therapy services and provide the best support for your child.  Talk to Flourish about your child's speech therapy appointments being combined with their occupational therapist or physiotherapist appointments. This could be more productive for your child and also more time effective for you!